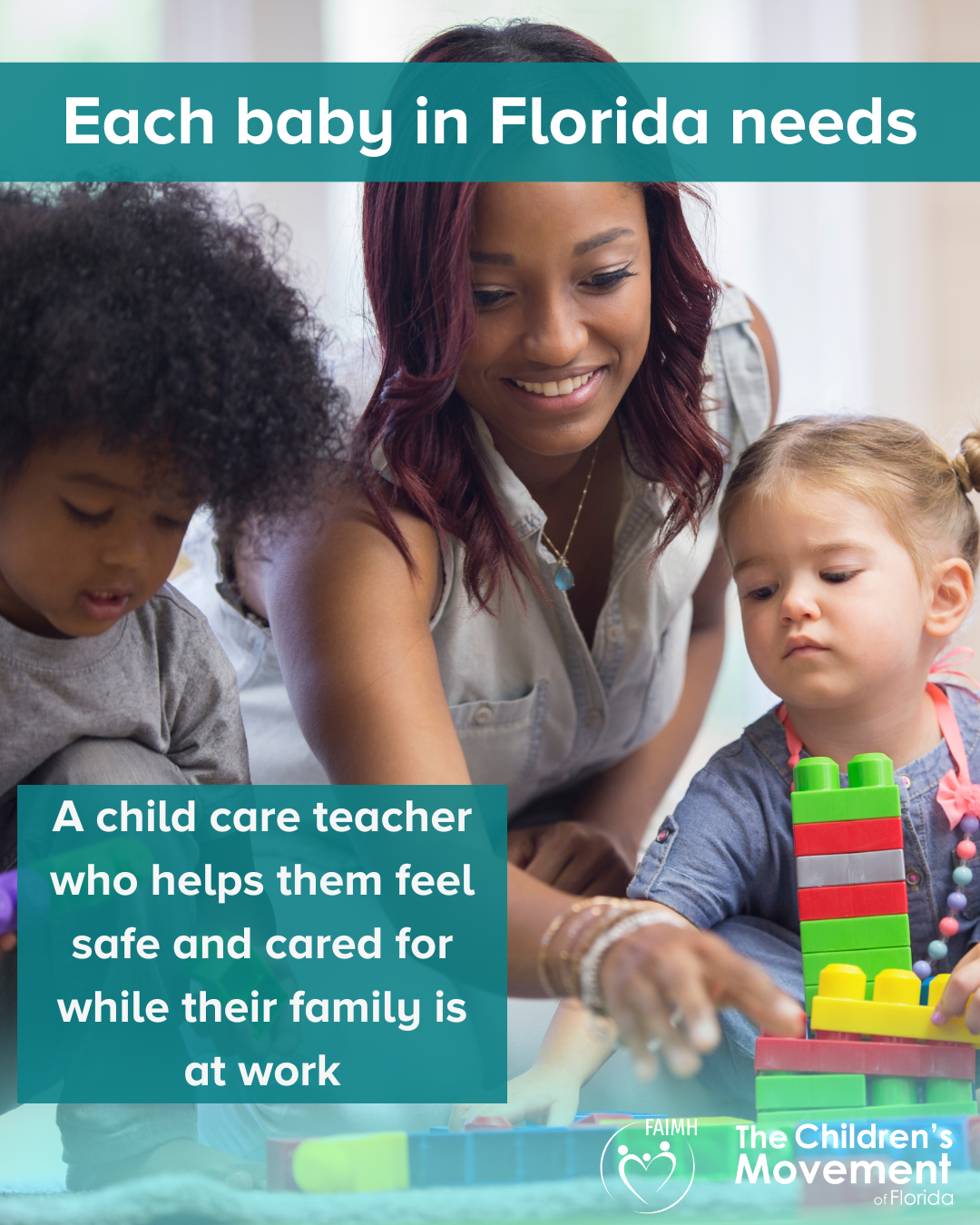 Each baby in Florida needs a child care teacher who helps them feel safe and cared for while their family is at work.
Relationships are the foundation of our brain development and the relationship a baby has with their early learning teacher is an important one.
Supporting the adults around a child and building healthy relationships from infancy is the first step for kindergarten readiness and lifelong success.
This year, The Movement and FAIMH remind our elected leaders that supporting parents, educators, and medical professionals can make Florida better for babies—and better for us all.