Below is our interview with FAIMH VP Jackie Romillo, LCSW. She is a Board Member and leader in our community.
---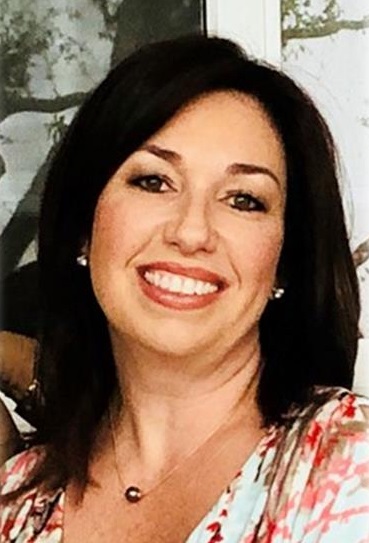 FAIMH VP Jackie Romillo
NB: Jackie, I loved what you sent me when I asked you to describe yourself to the FAIMH Board—most of whom already knew you, I might add. Here's what you told us: "Latina Social Worker with unique sense of humor—i.e., sarcastic, highly competitive, passionate about making the world a better place, identifies as an agent of change, fiercely committed to justice, focused on empowerment and believes there is never a limit to how much good one can do. Lives by the mantra: We Rise By Lifting Others (Robert Ingersoll)." I'd like to conclude this interview there!
JR: Glad we could spend this time together.
NB: In all seriousness, you really have been a change agent in your career and I feel like many infant mental health people gravitate to this field because working with babies means working with change. Tell me more about your path to IMH.
JR: Fun fact, I actually started as a political science major at FSU, with my sights set on a career in law. You know me, go big on justice and rights or go home! Yet, I had always been equally passionate about psychology, wanting to understand people, their circumstances and driven to help heal. I switched gears, came back to Miami and received a bachelor's degree in psychology from Florida International University. It was the mid-1990's when I started working in the substance abuse field with adolescents and their families, at a small non-profit in the Little Havana community. Shortly after graduating, I stumbled upon the field of Social Work thanks to a field educator, turned mentor, who I continue to thank to this day. This is where my love of law found a home, in the interconnectedness of social justice, advocacy, policy and direct service- key pillars of social work.
NB: Wow, so you started with intervention in adolescent substance abuse. That's challenging work, but I get the connection to justice work…what happened next?
JR: Well, I completed a master's in social work at Barry University and over the course of a decade, evolved from a frontline worker to Executive Director of the nonprofit where I got my start. I didn't set out to be a boss, I just wanted to be part of something that really made a difference. In 2007, my journey continued to Citrus Health Network when I fell into infant mental health work. I was hired to implement the first birth-to-five program focused on infant and early childhood mental health consultation to childcare and preschool settings. A few months after starting I was asked to attend a FAIMH Miami Dade Chapter meeting. I was voted in as Co-Chair shortly after. Eventually our programs grew here at Citrus and I became the Administrator for all Early Childhood Development programs. I continued to serve FAIMH faithfully since 2008 bringing awareness, connecting professionals, elevating the quality and competencies of staff and advocating for continued development in the field. I am proud to serve on the Board and excited to work hard as the incoming Vice President.
NB: Well, we're thrilled to have you on the Board and now as Vice President, Jackie. I guess this is fair warning to folks: attend a FAIMH chapter meeting, and our organization is likely to pull you in and never let you go! You can find out more about FAIMH Chapters here.