Training Academy: Angels & Ghosts in the Nursery
Presents...
Angels & Ghosts in the Nursery
Description:
The purpose of this training is to learn know IMH concepts can be utilized in the context of the relationship (provider-parent-child) to discuss how early experiences can foster or impede the parent-child relationships including caregiving interactions.
Participants will learn skills and strategies including being able to:
differentiate between ghosts in the nursery vs. angels in the nursery

discuss how culture impacts both angel and ghost memories and its impact on the parenting relationship

differentiate between the Benevolent Childhood Scale and the Adverse Childhood Scale.

explain their understanding of childhood-to-adulthood pathways of risk and resilience implicated in the intergenerational transmission of trauma
Location: online via Zoom
Zoom link info will be sent to paid registrants several times beginning one week before the training begins.
Schedule:
**Note: This 4-hour training series is held on Tuesday afternoons (12:00 PM-2:00 PM ET/ 11:00 AM-1:00 PM CT) over 2 weeks**
Session 1: Tuesday June 7, 2022
Session 2: Tuesday June 14, 2022
Open to: This training is for advanced practitioners such as mental health clinicians, mental health consultants, social workers, early intervention specialists, psychiatrists, pediatricians, and nurse practitioners whose work with infants, young children, and their families especially those who aline with the Infant Mental Health Specialist or Infant Mental Health Mentor Endorsement categories.
Competency-based training to support Endorsement:
This training may meet the following IMH Competencies that are among the most commonly missing from professionals' Endorsement® applications.
Theoretical Foundation: Relationship-based, therapeutic practice

Theoretical Foundation: A

ttachment, separation, trauma,
grief, and loss

Direct Service Skills: Parent-infant/young child relationship-based therapies and practices
Not sure which Endorsement category fits you best? Learn more here.
Trainer/Facilitator: Donna Donato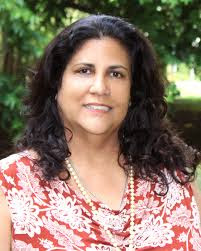 Mx. Donato is a Latinx cis-gendered woman who is currently splitting her time between south Florida and Raleigh, NC. She is a licensed clinical social worker and an addictions specialist who is currently licensed in Florida, North Carolina, Colorado and New Jersey. She holds a Master's degree in clinical social work from Florida State University and a Bachelor's degree in psychology from The University of Florida. Mx. Donato has worked with infants, children, adolescents, young adults, and marginalized families for over 25 years. She has completed over 250 hrs. post-graduate specialized training in infant mental health through, The Center for Prevention and Early Intervention Policy, Harris Institute at Florida State University in 2002. Mx. Donato has had extensive training and or holds certifications in the field of infant mental health, addictions, EMDR, CISM, clinical hypnosis, conflict resolution, and trauma. She is a certified family mediator and court-appointed parenting coordinator in the state of Florida. Mx. Donato is proficient in both English and Spanish and is currently in private practice.
Registration:
Agency Member $55
Member $60
Non-Member $80
Need CEUs?
Buy a bundle training and get them for free! (See below for more Bundle Information)
Purchased a single event ticket? No problem for $15 you can purchase a 4 hour CEU Ticket for Social Work, Marriage & Family, Mental Health or Psychology (see below for more CEU information)
Interested in more training? Is your best fit Endorsement Category IMHS or IMHM? Bundle tickets are available here.
Bundle choices include:
Listening with Compassion + Angels and Ghosts in the Nursery
Listening with Compassion + Angels and Ghosts in the Nursery + DC: 0-5 for Clinicians Online
Technology Requirements:
To ensure the best possible experience for all participants, the program relies on online video conferencing, which has minimum requirements to work properly. You will need a desktop or laptop computer with speakers, microphone, and webcam, and a high-speed internet connection. Laptops work best because they come with all the necessary equipment and can easily be moved from room to room in your home or office to find a quiet place.
Certificate: Upon successful completion of Angels and Ghosts in the Nursery, a certificate of completion will be earned. A certificate will only be provided to those who attended the full 4 hours of training.
CEUs:
Continuing education (4 hours) for licensed clinical social workers, marriage & family therapists, and mental health counselors will be offered by the Florida Association for Infant Mental Health, an approved provider for continuing education by the Florida Board of Clinical Social Work, Marriage & Family Therapy, and Mental Health Counseling (CE Provider #50-30846).
Continuing education (4 hours) for psychologists will be offered by the Florida Association for Infant Mental Health, an approved provider for continuing education by the Florida Board of Psychology (CE Provider # 50-30846).
Policies: View our Training Academy Policy on attendance, payment, cancellation and more.
Questions? Email us.